What's the Difference Between a Dental Bridge and a Dental Implant?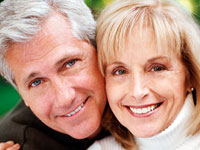 What is used to get across a gap -- a bridge of course! A dental bridge spans the gap between one or more missing teeth giving you a better smile.
Your teeth not only help you chew and speak correctly, but also contribute substantially to your smile and overall appearance (your teeth give form to your face and without them, your facial features can be significantly affected.) If lost teeth are not restored, other teeth often shift, causing crooked teeth, leading to cavities and gum disease. Dental bridges restore potentially compromised oral health to full function.
What Is a Dental Bridge?
A bridge is a special dental appliance used to restore missing teeth. There are several types of bridges used to span the space. The three most common types include:
Fixed Dental Bridge - This type of bridge is cemented next to the teeth adjacent to the gap, called the "abutment" teeth. A replacement tooth, called a pontic, is attached to crowns that provide added support and cover the abutment teeth. Fixed bridges can only be removed by the dentist.
Removable Partial Dentures - When the span is large, your dentist may suggest this type of bridge. A removable partial denture fastens to natural teeth with clasps or attachments. This type of appliance can be removed for cleaning and is less expensive than the fixed type. However, it's usually not as durable as the fixed bridge.
Dental Implant Supported Bridges - When implants have been placed in spaces that have no teeth, they serve as "abutments" or anchors for a bridge.
What Materials Are Used in a Dental Bridge?
An assortment of materials are available depending on the function and appearance. Porcelain, tooth-colored acrylics, gold alloys, and alloys made from non-precious metals all provide important restorative qualities along with making your smile the way you want it.
What's Involved in the Procedure?
Normally at least two visits are needed for preparing the teeth, custom-designing the bridge, and making adjustments for proper fit and comfort.
How Do I Care for My New Dental Bridge?
With bridges, extra care must be given to your gums and teeth. Bridges add more stress to existing teeth and must be supported by healthy gums. Otherwise, these key teeth are susceptible to decay and affect the bridges.
Brushing twice a day and flossing daily along with regular dental visits are essential to good oral hygiene. Flossing is often easier by using floss threaders that help to remove cavity-causing bacteria between the dental bridge and adjacent teeth.
Because bridges are intricate and sometimes difficult to clean, your dentist might suggest a special instrument that helps in caring for your teeth. Similar in design to professional dental cleaning instruments, it's made of tiny filaments that rotate to "swoosh" into the crevices between the teeth and below the gum line. Ask your dentist about this special cleaning device.
With good oral hygiene, a fixed dental bridge can last eight to ten years or more and provide years of service enhancing your smile and appearance and your oral health.
By Danine M. Fresch, DDS
Immediate Dental Implants: What Are They?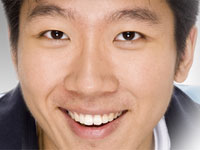 Implant dentistry is a safe, predictable method for replacing missing teeth. "Immediate dental implants" or the placement of tooth implants at the time of extraction is a great method of implant placement. This method can be considered when a single upper front tooth is traumatized, when one or two teeth have advanced decay, or when the remaining roots are too short to support a crown. The purpose of this method of tooth replacement is to maintain as much bone volume as possible. This means preserving bone height and width. The benefits to the patient after restoration of dental implants are a beautiful, natural-looking tooth without cutting down healthy adjacent teeth and being able to eat in comfort without the fear of having the tooth loosen or fall out.
An implant dentist can easily determine if a person is a candidate for the immediate dental implants method of replacing missing teeth. They will examine the teeth adjacent to the involved tooth for periodontal disease and take a traditional dental X-ray. Impressions of the teeth will aid in determining one's prognosis. Additional X-rays may be necessary to determine the exact bone width and height, as well as the root position.
Implant placement is performed with local anesthesia. The remaining root is removed and the gum tissue is gently displaced from the surrounding tissue. The dental implant site is prepared with small drills. Special equipment is used to gently place the tooth implant into the prepared site, after which the gums are replaced over the implant with sutures. A temporary tooth replacement is placed in the space where the tooth was removed. Post-operative discomfort is minimal. The sutures are removed in a week, and oral hygiene is resumed.
In the upper jaw, bone grows and adheres to the tooth implant within five to six months, while the immediate dental implants in the lower jaw require three to four months for proper bone formation. After healing, there is a series of visits when an implant dentist will make a tooth that will be attached to the implant. Within a few weeks after receiving the implant-supported crown, patients consider the restoration as their own tooth, rather than an implant.
Implants require good oral hygiene, dental maintenance, and periodic evaluation by a dentist. For further information regarding placement of tooth implants at the time of extraction, look in PubMed, searching the following key words: placement of implants at time of extraction, dental implants, immediate implants.
By William Becker, DDS